WELCOME TO CHANGE MAKERS COLLECTIVE
Community Centred & Environmentally Friendly
A MARKET THAT MAKES A DIFFERENCE
Welcome! We are Amanda and Adriane and we are Change Makers Collective. We are a couple of Artisans who want to give back to our community while encouraging environmental sustainability. Our Markets are doing something different in Calgary: not only does every vendor have eco-friendly practices, but we are giving back to the community while keeping vendor fees more accessible. The heart of Change Makers Collective starts with love of community and the desire to make a positive impact towards social and environmental change. Thank you for coming along on this journey with us!
OUR NEXT MARKET: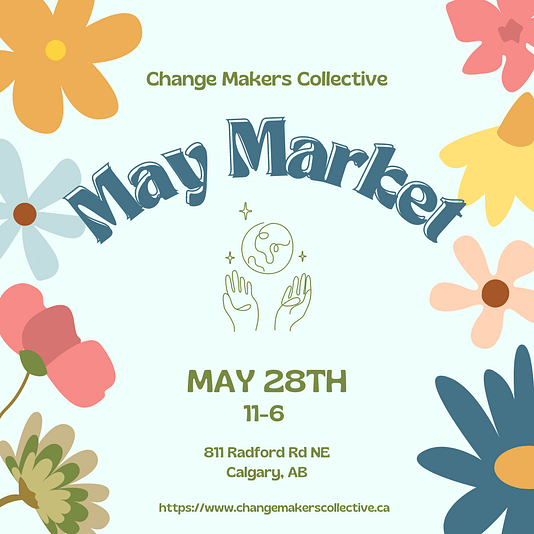 UPCOMING MARKETS
Sunday May 28 2023
Sunday June 25 2023
Sunday July 23 2023
Sunday August 27 2023
Sunday September 24 2023
Saturday October 28 2023 (Costumes & Trick or Treating!)
Saturday November 25, 2023 (Holiday Bonanza!)
VENDORS
Stay tuned for the amazing May Vendors!